Communities
Lost Tree Real Estate – Lost Tree Florida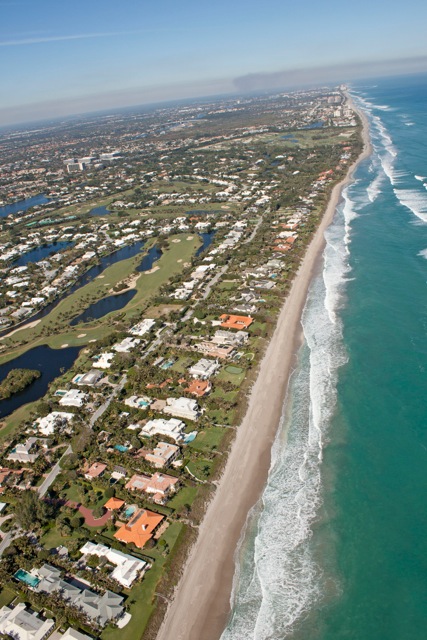 Lost Tree Village is located in North Palm Beach, which is approximately 8 miles to Palm Beach (City Place Town Center, Kravis Center for the Performing Arts, and Worth Avenue), 10 miles to the Palm Beach International Airport, and about 21⁄2 miles from the PGA Blvd. exit off I-95 and the FL Turnpike. It is less than one mile to a shopping center, Oakbrook Square, and the 3 miles to the beautiful and upscale Gardens Mall including Department stores from Nordstroms, Saks Fifth Avenue, and Bloomingdales.
Lost Tree Village Florida, which consists of 450 acres of property from the Atlantic Ocean to the intracoastal, which is known locally as Lake Worth in North Palm Beach, is a very private and secluded area. There are 540 families residing in single family homes and condominiums. About 140 residents live in the community year round. Many residents come for the entire winter season, while others commute back and forth on weekends or for shorter periods.
Lost Tree Florida
Property Price Ranges:
The Lost Tree community was developed in 1959 and is owned by its residents. All residents are members of the Lost Tree Village Property owners Association, which is under the direction of its Board, assisted by the Village Manager and Security Chief. Prices vary according to location, size, condition and special features. Generally, the following should be considered guidelines, but are very general:
Club Suite – Studio 700 sq.ft.
Club Suites – (1 bedroom) 1400 sq.ft.
Golf Cottages – (2 bedrooms)
Condominiums (2/3 bedrooms)
Single Family Home – Private View
Single Family Home – Golf Course
Single Family Home – Little Lake Worth
Oceanfront Single Family Home – Intracoastal
$ 350,000 +
$ 795,000 +
$ 800,000 +
$2,000,000 +
$2,400,000 +
$3,300,000 +
$4,100,000 +
$9,000,000 +
$9,500,000 +
Lost Tree Florida – Residential Profile
Because Lost Tree is 45 years old, many of the founding resident's homes have been sold to new families. This factor, coupled with telecommuting, has attracted a diverse mix of ages – from young families in their 30's whose children attend local schools, commuting executives or board members who take advantage of our nearby West Palm Beach airport, as well as many of the original founding members and their adult children who have purchased properties to continue the Lost Tree Village tradition. The common thread is the desire for security, privacy, and an unassuming lifestyle in a sandy beach oceanfront community.
Lost Tree Chapel
The Lost Tree Chapel provides a non denominational weekly service during the season. The quiet charm provides a perfect atmosphere for the weddings of many of the residents. The library houses art shows and the key note speakers frequent the Chapel on Monday nights for lectures.
Lost Tree Club – Entry And Membership
The Lost Tree Club is a private equity club located in the Village of Lost Tree, but not affiliated with the Property Owners Association. Home ownership is a requirement for both and admission to the Lost Tree Club is by sponsorship of two members, who have known the candidate socially for two years or more. Additional reference letters are required.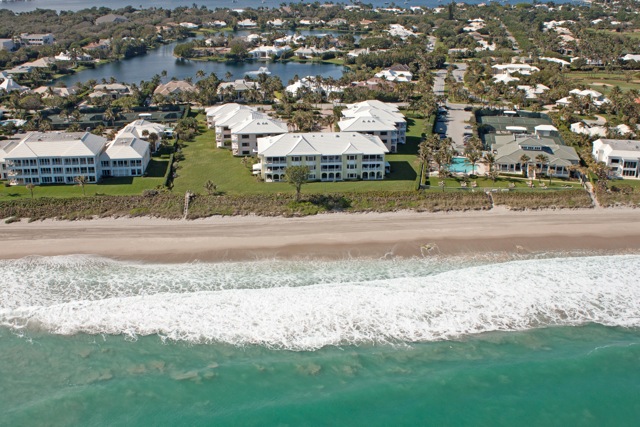 Lost Tree Club – Facilities
You cannot apply for a golf membership until after you have closed on your Lost Tree residence. The Lost Tree Club is a member's equity club offering golf, tennis, a beach club, dining facilities and a wellness fitness club. It is by invitation only and is located in four areas – the main Club House, the Beach Club, the Pelican Club (all for dining, private parties, and Barbecues), and Court 10, the wellness facility. Social, Limited and Active golf memberships all enjoy the facilities of the club. The 350 Active Lost Tree Golf members pay a $208,800 fee and enjoy unlimited golf privileges, while the 125 Social members pay a $110,000 – $138,800 fee and play golf on a limited basis during part of the season from Christmas to Easter. The Club is very active socially and hosts functions for families during the season for Halloween, Easter (egg hunt, pony rides, farm animal petting zoo), and Christmas (cookie and craft making) Holidays. Fashion shows, Key note speaker lectures, Bridge tournaments, theme evening events are inclusive of the entertainment.
Lost Tree Florida – Tennis Program
There are 8 tennis courts – which are Har-Tru located by the ocean which is enviable due to the ocean breezes. There is a tennis league and a children's program complete with round-robin tournaments during Easter and Christmas. The tennis headquarters are located adjacent to the Beach Club run by both a mens and ladies pro. The Wellness (Fitness) Facility A fully equipped fitness center, with Nautilus weight machines, offering Aerobic classes, Yoga, and Pilates, and personal trainers. The facility includes a Day Spa offering massages, body wraps, facials, manicures and pedicures, and a small café offering food and beverages.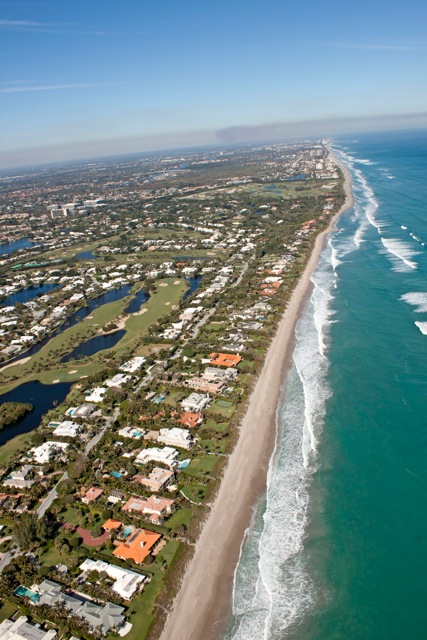 Lost Tree Florida – Palm Beach County Taxes and Property Expenses
Lost Tree Village is unincorporated which results in real estate taxation only from Palm Beach County and not the city of North Palm Beach although it is the mailing address. The property taxes are typically assessed at 2% of the sales price. There is an annual yearly assessment village wide for $4,375, which covers the association expenses including security, road maintenance, streetlights, grounds keeping, and common area maintenance, etc. Single-family homes are responsible for their personal landscaping, cable, trash collection, water, electricity, etc. Condominium owners have condominium assessments based on the building and the unit.
Lost Tree Florida – New Home Construction
Lost Tree Village has well defined Architectural Review Design guidelines, which is administered by an in-house architect. The guidelines ensure that the village retains its original character. However, providing that the Committee approves your plans, there are no limitations as to the selection of your builder.
Contact Us
David G. Reback

11456 U.S. Highway One
North Palm Beach, Florida 33408
Mobile +1.561.313.7762
Office +1.561.627.0066
Fax +1.561.627.7848

240 Worth Avenue, 3B
Palm Beach, Florida 33480
Mobile +1.561.313.7762
Office +1.561.653.9996
Fax +1.561.653.6299